Description
The Needle Tips Without Syringe are individual packed needle tips that do not come with the syringe.
What Syringes To Use
These needle tips will fit with the safety syringes below from our site:
3mL Syringe & Needle Special – 10 boxes of 100/box
5mL Syringe and Needle – Syringe With Needle 20 Gauge by 1″
This needle tip without syringe product is sold as a minimum order of 1 strip that contains 5 single wrapped sterile needle tips. The needles are designed specifically for medical use only to be used by a medical professional. Vet By Mail delivers only products of the highest industry standards. These needle tips are manufactured in a completely sterile licensed facility. The facility is regulated to bring you a quality product that you can trust every time.
Proper Disposal Of Needle Tips
Needle tips sold by Vet By Mail are designed as a disposable product. They are meant for a single one time use only. We advise that these needles and all safety syringe products be disposed of properly. Customers who bought the needle tips without syringe have also ordered the container products below for proper disposal use: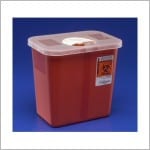 1 Quart Sharps Container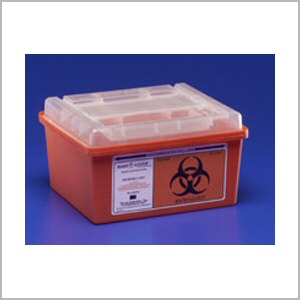 1 Gallon Sharps Container
It is our goal at Vet By Mail to provide you with the supplies you need to care for your animal patients. We want to give you the safest available products on the market at prices that fit your budget. This sterile needle tip without syringe is ideal for veterinary facilities of any size. Vet By Mail has a fast shipping policy to ensure that you get what you need as quickly as possible. Do you need a similar product that you do not see available on our site? If so, we encourage you to Contact Us with any questions about any and all products that we sell. Your satisfaction is our number one priority.