Description
CarePoint 3mL Syringe and Needle Features:
3mL luer lock safety syringe with needle
individually wrapped, sterile
boxes contain 100 pieces
50, 25, 10 pieces available
10 box sale price available
removable needle tip, able to be changed with any needle tip on VetByMail
The 3mL or 3cc syringe & needle combo has a removable luer lock needle tip. This needle tip is interchangeable with any needle tip we sell. Each individual box contains 100 safety syringes.  All syringes meet US quality and safety standards.
Needle tips available separately.
Each safety syringe is individually wrapped and sterile until opened.  Every syringe has a removable needle tip,  easily removed and replaced with any other needle tip on VetByMail.  All needle tips will easily fit securely to this 3mL syringe and needle unit.  All safety syringes are disposable and are one use only.  3mL syringe and needle combos come in a full box of 100 pieces but smaller quantities are available when needed.
Be sure to dispose of properly in a Sharps Container for the highest safety standards.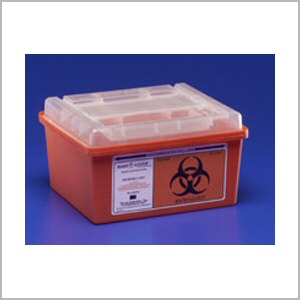 Vet By Mail offers only the highest quality products at great prices. Find all your veterinary and pet medical supplies here. Feel free to contact us with any questions that you may have regarding this or any of our other top quality products.
3mL Syringe & Needle Special – 10 boxes of 100/box is at discounted price.
Buy bulk and save. Shipping calculated based on weight of order.
Related product:
Don't forget alcohol prep pads.  Get all your supplies mailed directly to you.
3mL Syringe & Needle Features:
3mL luer lock syringe with needle
individually wrapped, sterile
boxes contain 100 pieces
50, 25, 10 pieces available
10 box sale price available
removable needle tip, able to be changed with any needle tip on VetByMail